Round Floor Ash Bin
Black powder coated steel
Ideal for entrance halls, covered smoking areas, vestibules etc.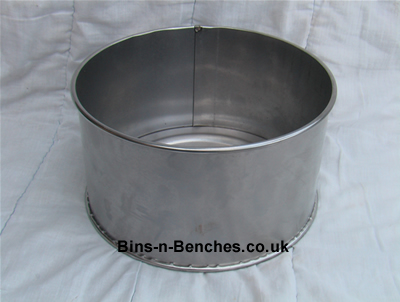 Dimensions 10" diameter x 5" tall.
comes complete with one kilo of sand to stub cigarettes into.
Floor Ashbox rectangular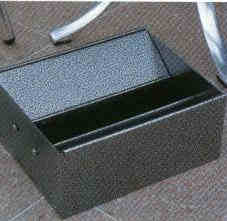 Dimensions 273mm x 210mm xh 150mm
Colour textured silver
Hinged flaps
Minimum quantity 2 bins
£14.99 each + vat & UK Mainland delivery = TOTAL £46.98
The Health and Safety Executive recommends that "all employers should have a policy on smoking in the workplace and that policy should give priority to the needs of non-smokers. Special provision should be made for smoking."