Since our acquisition of Norfolk Industries wire working machinery, we have now spare capacity in our wire working department. Yes, we make wire mesh bins but now have the opportunity to manufacture anything in wire mesh, replacement bbq grills, anti bird guards, chimney guards, radiator guards, light guards, wire infill panels, wire cages, show cages, wire baskets, cc tv cages are some of the projects we are currently working on.
We can manufacture bespoke wire mesh panels in almost any size with varying pitch (space between the wires) and wire gauges (different thickness of wire) even in the same wire panel, we can make wire panels with windows or openings, we can edge the mesh panel with thicker a surround wire.
We manufacture mesh panels and can cut and finish panels to size. All this is easily achieved using our new state of the art cnc mesh welding machine.
Using one of our four wire straightening and cutting machines we can supply straight cut to length mild steel wire 2.5mm dia wire, 4mm dia wire, 5mm dia wire & 8mm dia wire from stock & from 2mm dia wire up to 9.5mm dia round bar to order.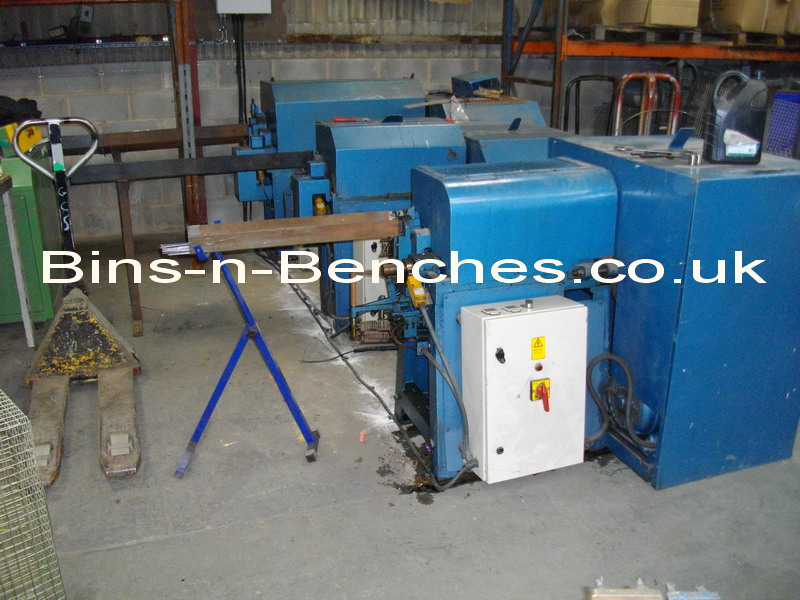 please contact us with your enquiry email dimensions, a drawing or sketch, the quantity required & we will gladly quote